Archaeology sale: 30–50% off!
Spend $200, get 30% off; spend $300, get 40% off; spend $400, get 50% off!
Use the coupon code ARCH20 to receive the discount.
Series included are:
Excavations at Capernaum
Final Reports of The Leon Levy Expedition to Ashkelon
Gezer
Joint Archaeological Expedition to Tell el-Hesi
Lahav: Reports of the Lahav Research Project / Excavations at Tell Halif, Israel
Madaba Plains Project
Meiron Excavation Project Reports
Monograph Series of the Sonia and Marco Nadler Institute of Archaeology
Reports of the Expedition to the Dead Sea Plain
Sepphoris Excavation Reports
The Tall al-Hammam Excavation Project
Plus more!
Sale begins July 15th and ends October 31st!
Mailing List
Subscribe to our mailing list and be notified about new titles, journals, and catalogs.

Catalog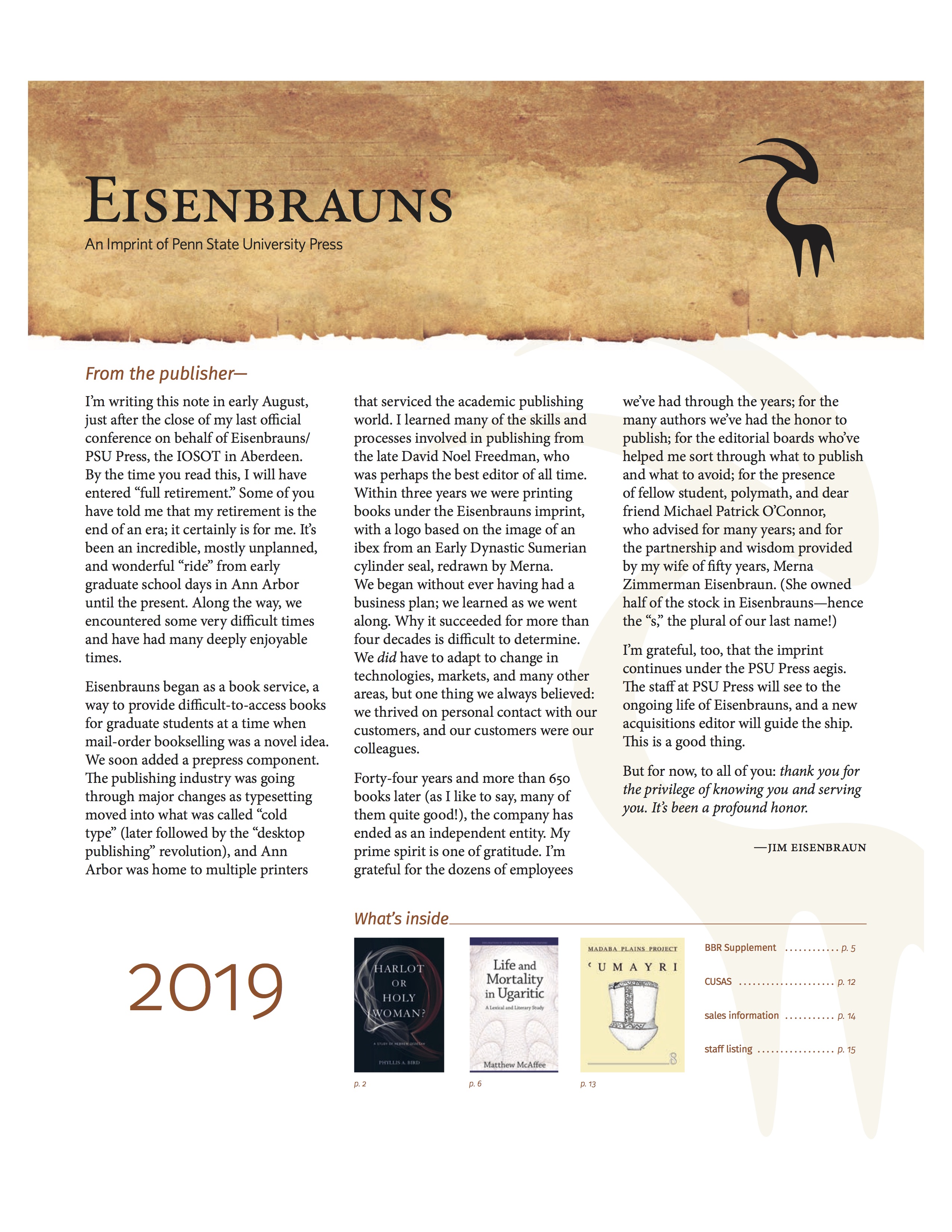 2019 Titles