Eisenbrauns e-books
Below is a list of Eisenbrauns e-books available for direct purchase by individuals. We're working to bring out more titles in digital format and we'll add them to this listing when we do. Sign up here to be notified of new releases and new e-books. Please browse the list below and follow the links to shop! You don't need to own an e-reader; just download the appropriate app!
Some of our books are also available through Accordance Bible Software and Logos Bible Software.
Please contact your institutional library for access to more Eisenbrauns titles. We have extended access to Eisenbrauns books via EBSCO.
Please note: Due to the COVID-19 crisis PSU Press has suspended warehouse operations until further notice. Please click here for more information about our operations during this time.
Mailing List
Subscribe to our mailing list and be notified about new titles, journals, and catalogs.

Catalog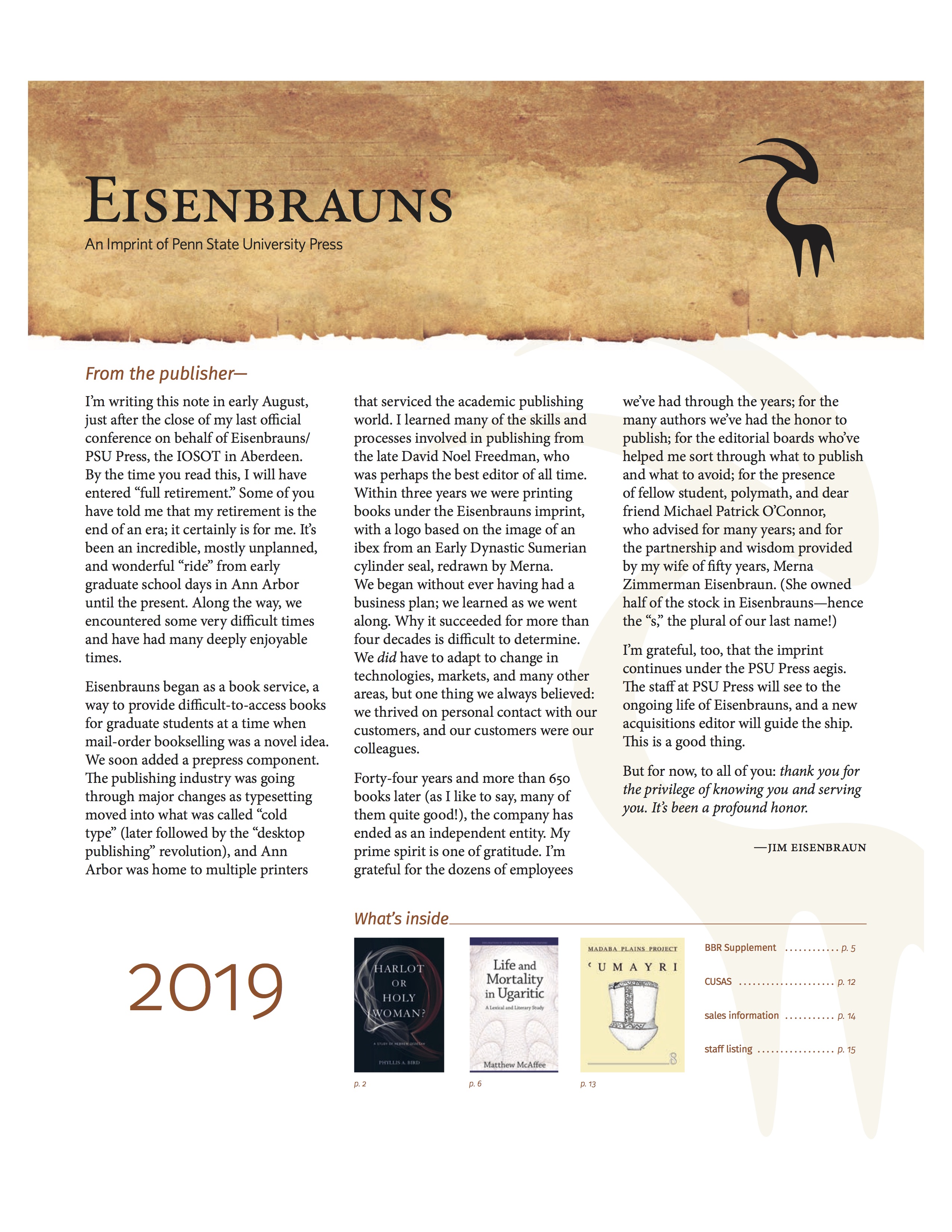 2019 Titles