Permissions
Penn State University Press is happy to consider requests for use of copyrighted Eisenbrauns material. Before requesting permission, please check to see:
– Is the material you want to use credited to another source? We cannot grant permission for third-party material.
– Is it public domain? Material in the public domain is not protected by copyright.
Reprints, Course Packs, and E-Reserves
We've partnered with Copyright Clearance Center to make clearing reprint requests and course pack and e-reserve permissions quick and easy. Just follow these simple steps:
– Visit the CCC website
– Enter the title, ISBN or ISSN number of the publication you'd like to reuse and press "Go"
– Select "Pay-Per-Use Options"
– Enter the publication year of the content
– Scroll down and select the type of reuse you're requesting
– Click "Price & Order"
– Fill out any required information and follow the on-screen prompts to acquire the permission you need.
Please contact the CCC directly with any questions about this service:
Copyright Clearance Center
222 Rosewood Dr.
Danvers, MA 01923
(855) 239-3415 (select option 1)

Reprint, course, and other reuse requests in the United Kingdom should go through Publishers Licensing Society

Other Permissions
Looking for rights not taken care of by the Copyright Clearance Center of Publishers Licensing Society? Please complete and submit this form and we will be in touch.
Questions? Please contact Janice North, Sales and Marketing Director, (814) 867-2831
Mailing List
Subscribe to our mailing list and be notified about new titles, journals and catalogs.
Reviews and Media
Catalog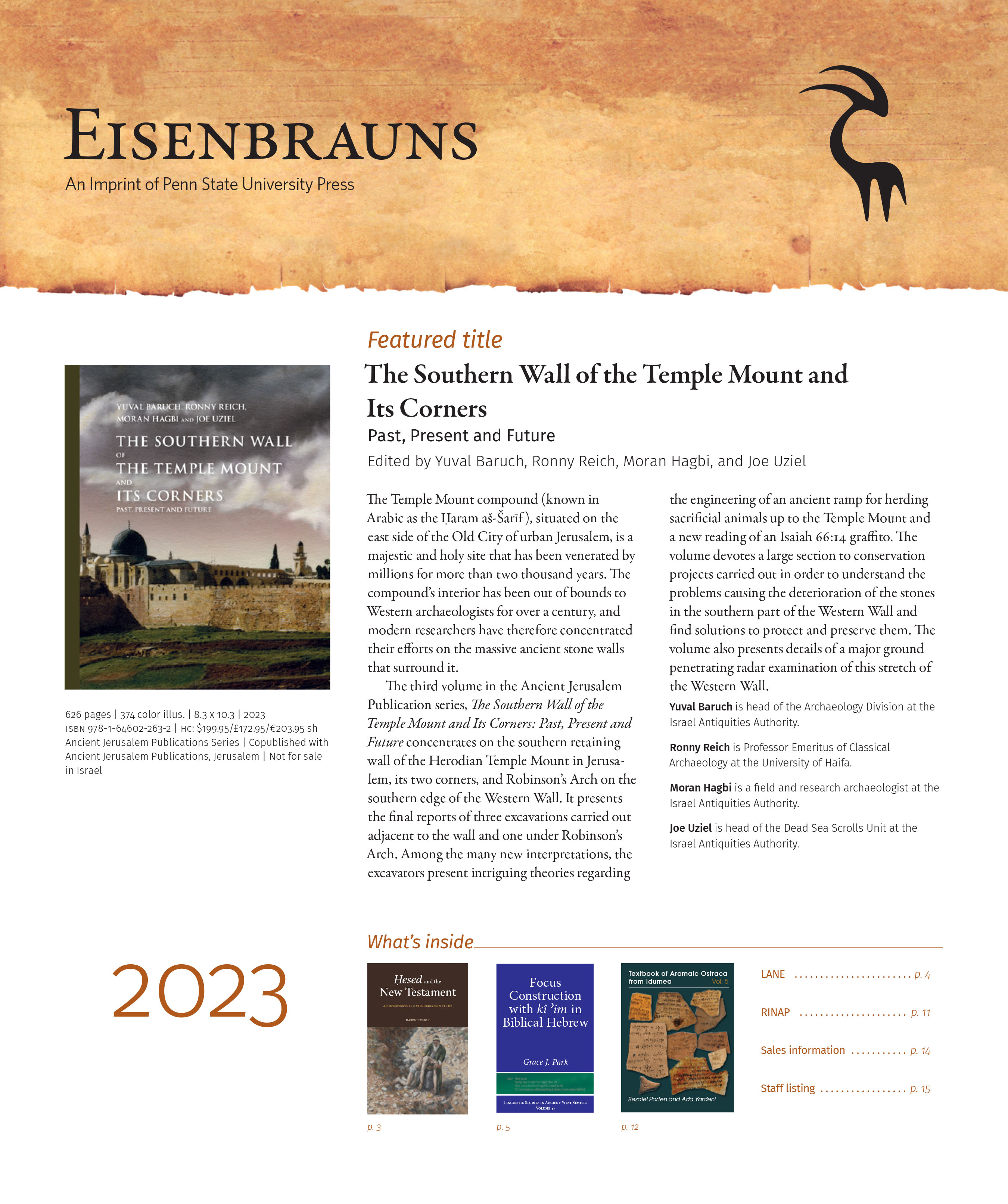 2023 Titles
"Ancient" Ancient News