Rencontre Assyriologique Internationale Virtual Exhibit
We were sorry not to meet you this year at the Rencontre Assyriologique Internationale Book Exhibit. However, we would still like to introduce you to some of our new titles, many of which are also available as e-books! Please browse and follow the links to shop!
Have a project you'd like to discuss? Contact Acquisitions Editor .
Due to continued state, local, and university precautions, it may take longer than normal to process and ship orders placed via our website or by phone. We ask that you be patient and know that your order will be processed and shipped as soon as we are able to do so. (For more information on PSU Press's response to COVID-19, click here.)
Eisenbrauns Titles
State Archives of Assyria titles
State Archives of Assyria Studies titles
State Archives of Assyria Cuneiform Texts titles
Prosopography of the Neo-Assyrian Empire titles
Mailing List
Subscribe to our mailing list and be notified about new titles, journals, and catalogs.

Catalog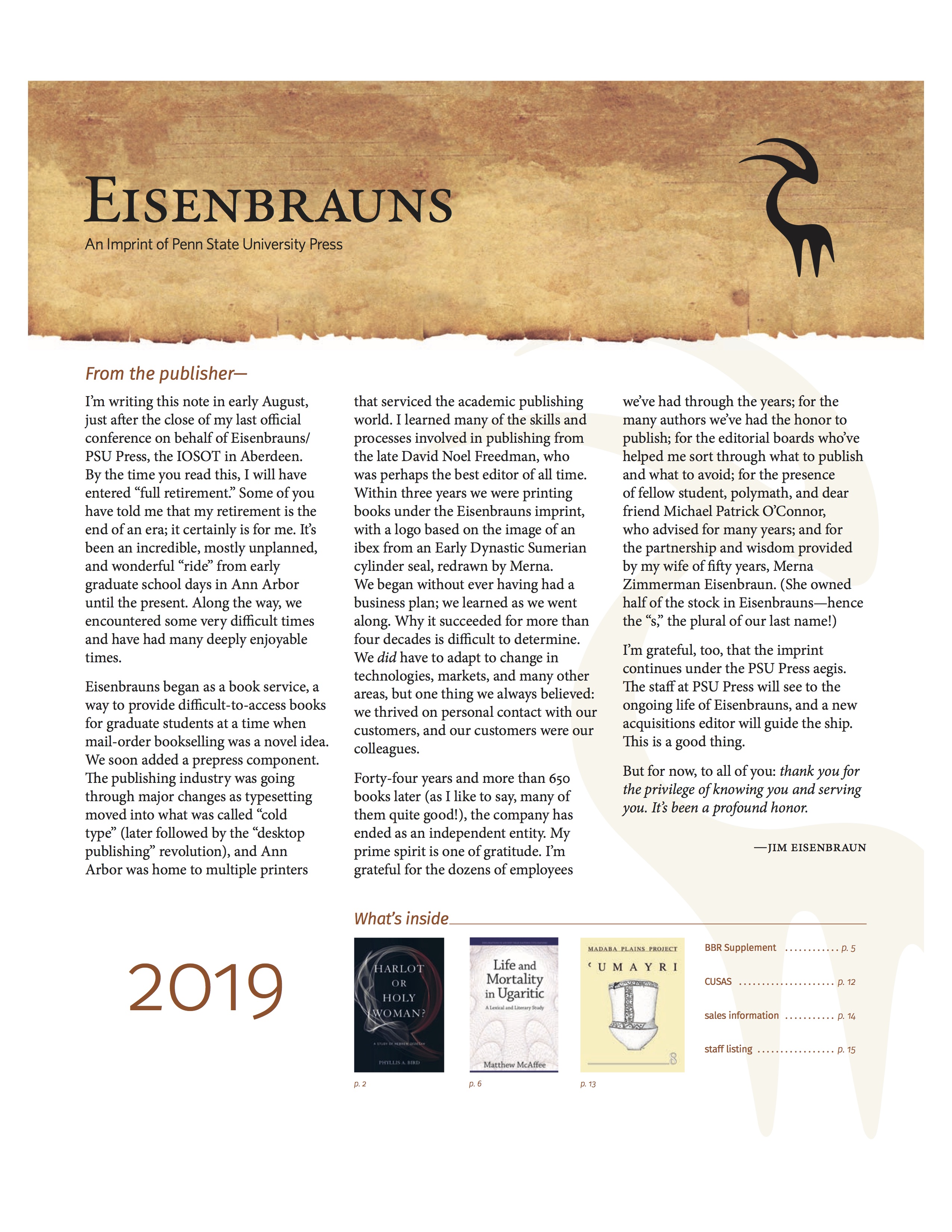 2019 Titles